2nd Annual Larkinville Ice Festival
Saturday, January 30th, 2016, 11am-3pm
Winter is a time for fun and relaxation-especially in Buffalo! Help us kick off the winter season in Larkinville with family fun, live music, food & drink, culture, exercise and much more! Now in it's second year,  the Larkinville Ice Festival is a neighborhood-wide celebration which features winter festivities at each of the following locations: Larkin Square, The Filling Station Restaurant, Hydraulic Hearth, Flying Bison, Larkin Center of Commerce, and Uncle Sam's Army-Navy Outfitters.  Lunch  will be available at the Larkin Square Filling Station, serving, sliders, wraps and soups from 11am – 3pm, Bagels and Brooze Brunch, a collaboration with BreadHive Bakery and the Hydraulic Hearth will serving at the Hearth from 10:30 am – 2:30 pm.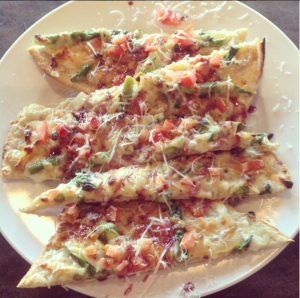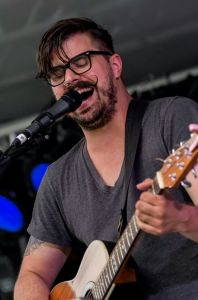 This year, the Ice Fest boasts a myriad of new attractions. Buffalo News columnist Donn Esmonde and Managing Partner of Larkin Development Group, Howard Zemsky, will speak on "The New Buffalo including the continued revival of Larkinville." Following the talk, the Larkin Square boardwalk will be turned over to Keith Shuskie, Buffalo's own X-Factor finalist, performing classic covers sure to make you want to dance! Warm up with a session of "Snowga," a special Independent Health sponsored session of Fitness in the Parks.
Enjoy a drink from the bar underneath the covered boardwalk, serving beer, wine, hot bourbon cider, and a n/a apple cider. The Filling Station will be open for Lunch Service, serving soups, salads, sandwiches and other light fare.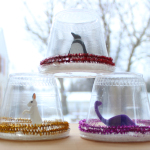 Ice Fest also features games and activities for kids, including a DIY Snow Globe craft (appropriate for kids 4-5 years and above) and coloring (any age). Play a game of winter Kan-Jam, Cornhole, or Pickleball and challenge your friends to a round of hula-hooping! Stop by the bubble station, build a snowman, or tire yourself out on the snow hill (weather permitting, of course).
As always, Larkin Square has plentiful free event parking and this event is free and open to the public courtesy of presenting sponsor First Niagara and sponsor Independent Health. Snowga is a winter edition of Fitness in the Parks presented by the YMCA and Independent Health.
Here's a full list of events: 
Filling Station/Larkin Square, 745 Seneca St.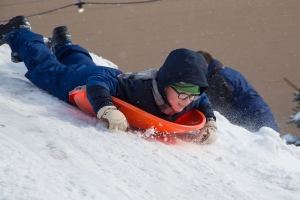 Boardwalk

11am-12pm: Howard Zemsky & Donn Esmonde
12pm:-2pm: Live Music by Keith Shuskie
2pm-3pm Snowga (outdoor yoga) 2 sessions, 2pm and 2:30, mats provided, dress warmly!
Vendors on the Boardwalk

Kids Craft: DIY Snow Globe: 12pm-2pm / Coloring: 11am-3pm
Full Bar including alcoholic and non-alcoholic options
Lunch Service inside the Filling Station
Winter Kan-Jam
Winter Corn Hole
Snow Hill (weather permitting)
Snowman making (weather permitting)
Bubble Station
Hydraulic Hearth, 716 Swan St.
Live Music by The Pizza Trio 11:30am-1:30pm
Bagels and Brooze Brunch: 10:30am-3pm
716-GAL-LERY Opening: Sara Zak
Flying Bison Brewery, 840 Seneca St.
"Snow" Roll Bike Ride – meet at noon, ride at 12:30pm
Ice Carvings and Ice Bar
Visit from Buffalo Mack, the groundhog
Pilot batch of beer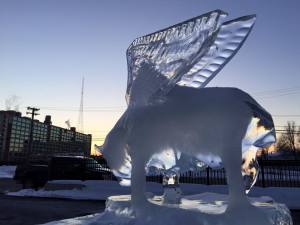 Larkin Center of Commerce, 701 Seneca St. 
FREE Horse-drawn carriage rides from the Larkin Center to Flying Bison Brewery. Load at Van Rensselaer and enjoy a cup of hot cocoa before or after your ride! Presented by Cross Patch Farms.
Uncle Sam's Army Navy Outfitters, 290 Larkin St.
Wine and beer tastings
Food sampling from multiple restaurants
Live DJ
Sled Races with obstacle course (weather permitting)
Snow Shoeing (weather permitting)
Store-wide Sale!
Questions can be directed to samanthae@larkinsquare.com.
See you there!