With the winter solstice around the corner, and the weather turning colder, folks crave curling up with their knitting projects and/or a good book, Ann Hood, the next Larkin Square Author Series speaker, satisfies both wants.  Ms. Hood returns to Buffalo from Providence, Rhode Island, on Wednesday, December 16th at 5:30 pm  to talk about her new novel, The Italian Wife, and the continuation of her popular series of essays on knitting, with the recently published book Knitting Pearls.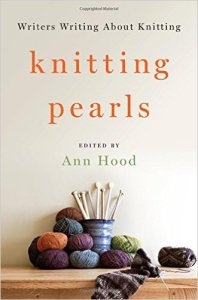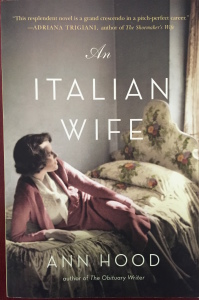 Ann Hood is also the author of the novel the Obituary Writer, and her original book of essays on knitting, Knitting Yarns: Writers on Knitting in which Ms. Hood invites well known writers to contribute essays on knitting. The new book of essays includes writing by Jodi Picault and former Larkin Square Author Series speaker, Bill Roorbach plus many more.
Also participating in the evening, Buffalo's first mobile yarn truck, 716Knit, will be in Larkin Square offering an assortment of hand dyed yarns and accessories. Knitters in the audience are welcome to knit while enjoying listening to Ann Hood!
Books will be available for purchase from Talking Leaves, along with beer, wine and light fare from The Filling Station.