Food Truck Tuesdays
Stay tuned for the 2020 Food Truck Tuesday lineup and dates!
Buffalo's best dinner party, Food Truck Tuesdays, runs April 23rd through October 1st, 2019 from 5 – 8 p.m. Dozens of food trucks from Buffalo, Rochester and beyond come together to celebrate a night of food, live music and fun in the square! Enjoy live music on The Boardwalk plus beer, wine and other beverages offered by Larkin Square. Additional food trucks and carts are parked at Flying Bison Brewery located down the street from Larkin Square. Guests are welcome to bring food-truck-purchased food to enjoy in The Hydraulic Hearth Beer Garden, Flying Bison Brewing Co. and BFLO Distilling, all on Seneca Street.
This is a very popular event, so be sure to look for free parking (courtesy of KeyBank and Independent Health) in the Larkin Development Group lots along Exchange Street. For extra convenient parking on Tuesdays, we offer $5 preferred parking in the ramp adjacent to Larkin Square beginning at 5:15 p.m. Enter from Van Rensselaer Street to access the parking ramp. Guests are welcome to bring a folding chair or picnic blanket. Sorry, no pets, smoking, coolers, large bags or outside food or beverages are allowed.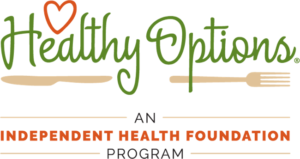 In a partnership with the Independent Health Foundation, every truck offers a Healthy Option menu option. Look for the Healthy Option logo on a menu item at each truck.