Connect with Independent Health
Like Independent Health on Facebook or follow us on twitter
Like the Independent Health Foundation on facebook
For information on making informed decisions when dining out, follow Healthy Options Buffalo on twitter or visit HealthyOptionsBuffalo.com.
Larkin Square Public Events
Sponsored by Independent Health
Independent Health is proud to sponsor Larkin Square and the many events that are offered here to the Western New York community. We are excited to help promote health and wellness, and get others in community engaged in their health. Be sure to keep an eye out for our RedShirts℠ who will be at Larkin Square with healthful information and activities throughout the year!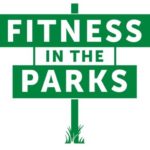 Fitness in the Parks 2020
From July 27th – September 7th, Fitness in the Parks returns to Larkin Square! Independent Health and the YMCA are bringing free fitness classes back outside for you to safely enjoy, in addition to the virtual classes you can join from home. All classes are led by YMCA certified instructors.
Larkin Square classes will take place on the pickle ball courts located in the back of the square. Free parking is located next to the covered boardwalk, behind the Swan Street Diner or in the surface lots along Exchange Street. Check out the Larkin Square schedule below:
Fridays at 5:30pm: Kickboxing
Saturdays at 10am: Cardio Dance
Food Trucks Serve Up Healthy Options
As part of our healthy initiatives, Independent Health and Larkin Square are continuing our collaboration with participating food trucks to offer up Healthy Options menu items during Food Truck Tuesdays
These are just some of the ways Independent Health and the Independent Health Foundation are helping Western New Yorkers lead healthy lifestyles. For a full list of our events around town, visit www.independenthealth.com/events.