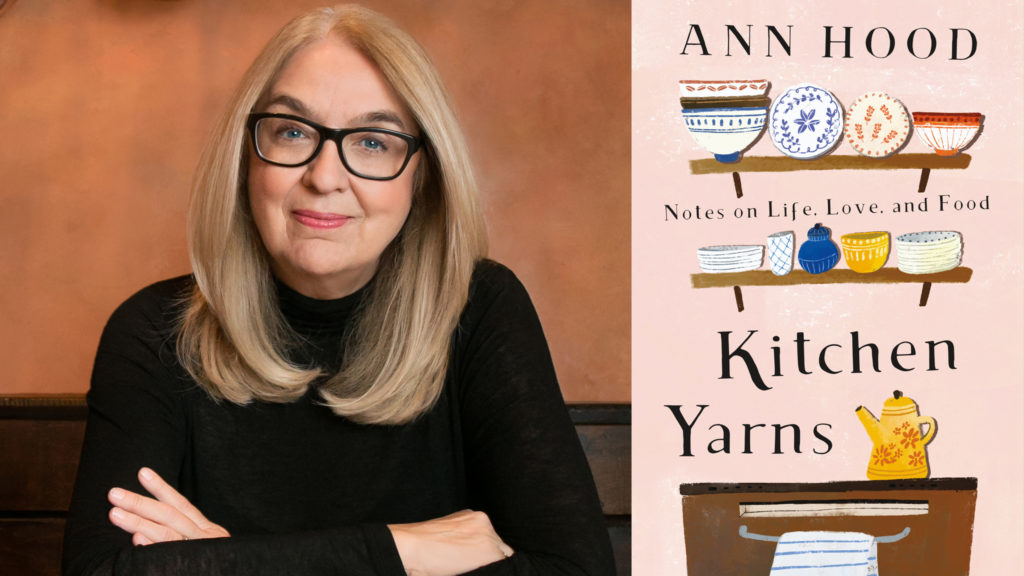 Larkin Square was pleased to catch up with writer Ann Hood at her home in Providence, Rhode Island. Ann has appeared twice before at Larkin Square to talk about her fiction and non-fiction writing. Ann is the author of numerous New York Times best selling books including Kitchen Yarns, The Knitting Circle, The Obituary Writer, Somewhere off the Coast of Maine and many more. Ann edited the best seller Knitting Yarns.

Kitchen Yarns is a a wonderful memoir of Ann's Italian American childhood through singlehood, raising and feeding a growing family, divorce and a new marriage to food writer Michael Ruhlman. The book includes many of Ann's favorite recipes, perfect for trying during this time of shelter-in-place. We asked Ann to share her go-to recipe from the book and she said its easily food writer Laurie Colwin's Tomato Pie. Ann nicely offerd the recipe to us to share with you. You can find it at the bottom of the post. We hope you enjoy the full interview.

A reminder that you may order any of Ann's books through Talking Leaves. We thank KeyBank and Independent Health for making all of our programming possible, both virtually and in Larkin Square.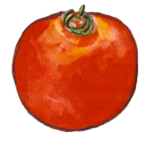 Tomato Pie
2 pounds homegrown tomatoes, thinly sliced or very good whole canned tomatoes like San Marzano
2 cups flour
1 stick butter
4 teaspoons baking powder
3/4 cup (or thereabouts) milk
1½ cup sharp cheddar cheese, grated
1/3 cup mayonnaise
2 tablespoons lemon juice
Chopped basil, chives or scallions to taste

Make the biscuit-dough crust by bleding flour, butter, baking powder and milk either by hand or in a food processor.

Roll out half the dough on a floured surface and line a 9-inch pie plate with it. This dough is thicker than a normal pie crust.

Layer the tomatoes on top, scarttering with scallions and/or herbs.

Sprinkle 1 cup of the cheddar over the tomatoes. Thin mayonnaise with lemon juice and drizzle on top, followed by remaining cheddar.

Roll out remaining dough, fit it over the filling and pinch the edges of the dough together to seal them.

Cut several steam vents in the top crust and bake the pie at 400 degrees for about 25 minutes.

Pair this with a salad and glass of wine, and you have an awesome, easy summer supper. Or you can serve it as an appetizer or a side-dish! (Good-quality chopped tomatoes from a can will do in the off-season, too.)

This is one of those dishes that tastes even better as leftovers the next day. Reheat in a 350-degree oven till the cheese is soft and gooey.