Amanda Amico manager of Larkinville's Swan Street Diner shares two of her favorite holiday cookie recipes. A Swan Street Diner gift card with a Diner Mug also makes a great. Pair them with a plate of these home-made cookies! Thank you Amanda and Happy Holidays!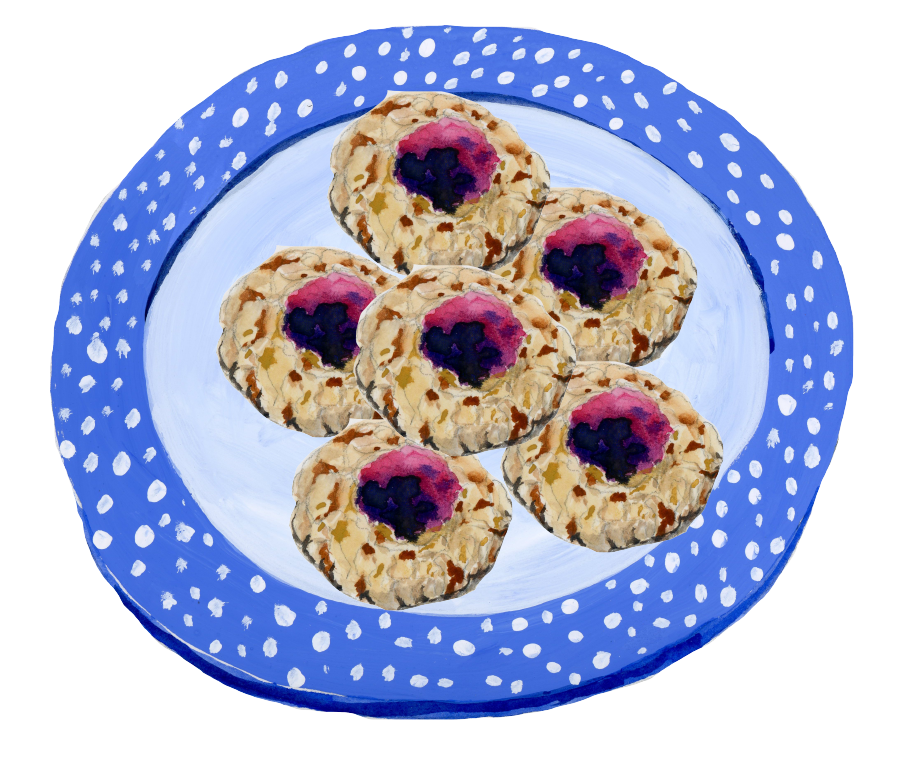 Thumbprints
½ cup softened butter
¼ cup brown sugar
1 egg
½ teaspoon vanilla extract
1 cup all purpose flour
¼ finely chopped walnuts (can sub other nuts)
2/3 cup fruit jam
¼ teaspoon salt

Heat oven to 350 degrees.
Separate egg and save the egg white for a later step.

Cream together butter, sugar and egg yolk. Add vanilla, salt and then slowly mix in flour. Mix into a pliable dough. Roll dough into 1.5 inch balls.
Scramble the egg white that was put aside. Roll each dough ball in the egg white and then into the chopped nuts. Place on a baking sheet around 2 inches apart.
Bake for 8 minutes. Remove the cookies from the oven and make an indent or "thumbprint" in the middle of each one. Fill the indent with your favorite fruit jam. I like to use a homemade berry blend of jam, but whatever your favorite jam is will work just fine! Bake for another 8 minutes. Let cool and enjoy!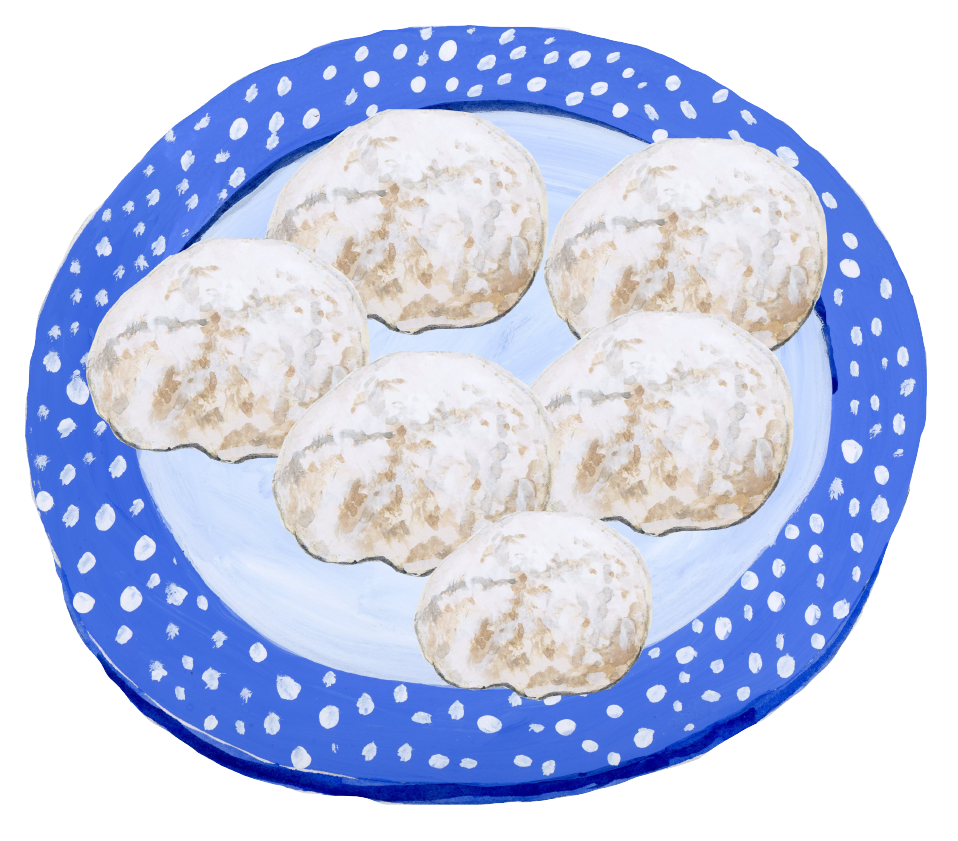 Mexican Wedding Cakes/ Snowballs/ Teacakes
1 cup soft butter
½ cup SIFTED confectioners sugar
1 teaspoon vanilla
2 ¼ cups all purpose flour
¼ teaspoon salt
¾ cup finely chopped nuts

Heat oven to 400 degrees.
Mix butter, confectioners sugar and vanilla. Mix well until it all comes together. Stir flour and salt together. Slowly add the flour to the butter mixture and blend. Mix in the chopped nuts. Chill dough for 30 minutes. Roll dough into 1 inch balls. Bake on an ungreased baking sheet for 10-12 minutes. They only need to be baked until they are set, not brown. Allow to cool and roll in confectioners sugar to finish! Enjoy!