The Larkin Square Author Talk series, Presented by First Niagara and sponsored by Independent Health and Talking Leaves welcomes home to Buffalo
writer Laura Pedersen, Monday September 22, 2014, 5-6:30 pm  Laura is known to many from her books, Buffalo Gal and Buffalo Unbound about growing up in Buffalo in the 1970's.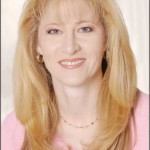 Laura writes with humor and realism. Laura also writes for young adults and children.  Talking Leaves will have a selection of her books available for purchase at the event.
Beer, wine and light fare will be available for purchase. The event is free and open to the public.  Following Laura's talk will be a Buffalo Reading Invasion in Larkin Square…this simply means come to the Square with your book and enjoy a quiet hour of reading amongst others!  Here is a recent article in Artvoice on Laura's books and her planned talk.  http://artvoice.com/issues/v13n38/lit_city/larkin_reading