Celebrate Halloween in Larkinville!  The very popular Truck or Treat returns Friday, October 21st, 5-8pm with trick or treating for the kids with the Food Trucks, Pumpkin carving contest between the Food Truck operators, and live music by Workingman's Dead. A special bonus musical performance by the Stamplickers, headlined by Amys Truck operator Amanda Amico!
Our neighbors, Animal Outfitters, located here in Larkinville at 500 Seneca Street, are organizing a Halloween Pet Parade and celebration through Larkinville on Saturday, October 29th from 11am – 1pm.  Costumes encouraged for pets and owners or come as you are. This has been a popular event in the Elmwood Village. We are delighted that Animal Outifitters owner Omar Zahzouhi has decided to move the parade to Larkinville this year!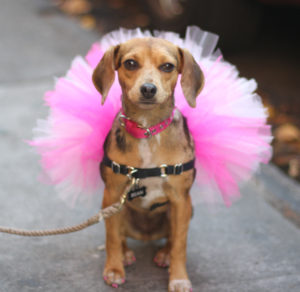 To join the parade, meet at 11am at 500 Seneca Street. (near Hamburg). Free parking is available in adjacent lots. The parade will "march" down Seneca Streets with stops for treats, water and an activity for the pets near the Hydraulic Hearth Restaurant & Brewery, 716 Swan Street and the new Buffalo Distilling Company at 860 Seneca St. Be one of the first to peek inside the windows of their new distillery.
The parade returns to Animal Outiftters for a post-party celebration.  The Hydraulic Hearth will be open during the parade with the return of their popular Bagels and Brooze collaborative brunch with BreadHive bakery from 10:30am – 2:30 pm.