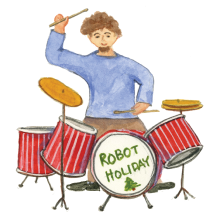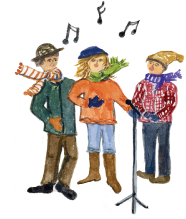 Thanksgiving is just over a week away, and you know what that means…the holiday season is right around the corner! Larkin Square is celebrating by holding our 3rd Annual Live at Larkin on Friday, December 5th from 5pm – 8pm. This event will feature music by Robot Holiday, a collective of musicians who have been performing for over a decade to write and record original, non-traditional holiday music.
---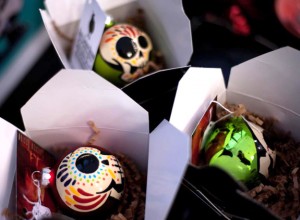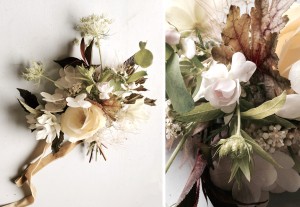 This year's event will also feature a holiday marketplace including vendors such as Elizabeth's Holiday Granola, Devil Chicken Design, Fern Croft Floral, Mazurek's Bakery, and more! Pick up last minute (or first minute?) Chrismtas gifts!
New this year will be the addition of the food trucks! Enjoy your favorite snack while listening to festive holiday music underneath the heated boardwalk. Beer and wine will also be available for sale.
---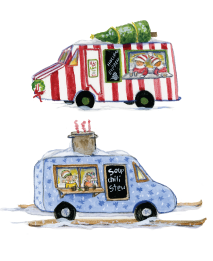 This event is FREE and open to the public. Parking is also free!
This event benefits the Food Bank of WNY through sales by Robot Holiday, Elizabeth's Holiday Granola, and more!
Presented by First Niagara Bank and sponsored by Independent Health.
RSVP on Facebook!