Fabric face coverings are a great way to help protect yourself and others from the Covid-19 virus. Wearing a face covering is a good reminder to not touch your face. Following the practice of social distancing, washing your hands and not touching your face goes a long way in helping to stop the spread of the virus. If you do not have a sewing machine you can find alternatives such as a bandana, scarf or even cutting up a T-shirt.
For those with access to a sewing machine, we wanted to share Leslie Zemsky's instructions for sewing a face mask. Cotton fabric is the best choice and if you do not have any spare fabric around the house, bedsheets and pillow cases work really well too. If you want to order some new fabric, one option is Spoonflower.com for thousands of artist designed fabrics, including fabric with Leslie's art on it. Their Basic Cotton or Petal Signature Cotton work great for the masks.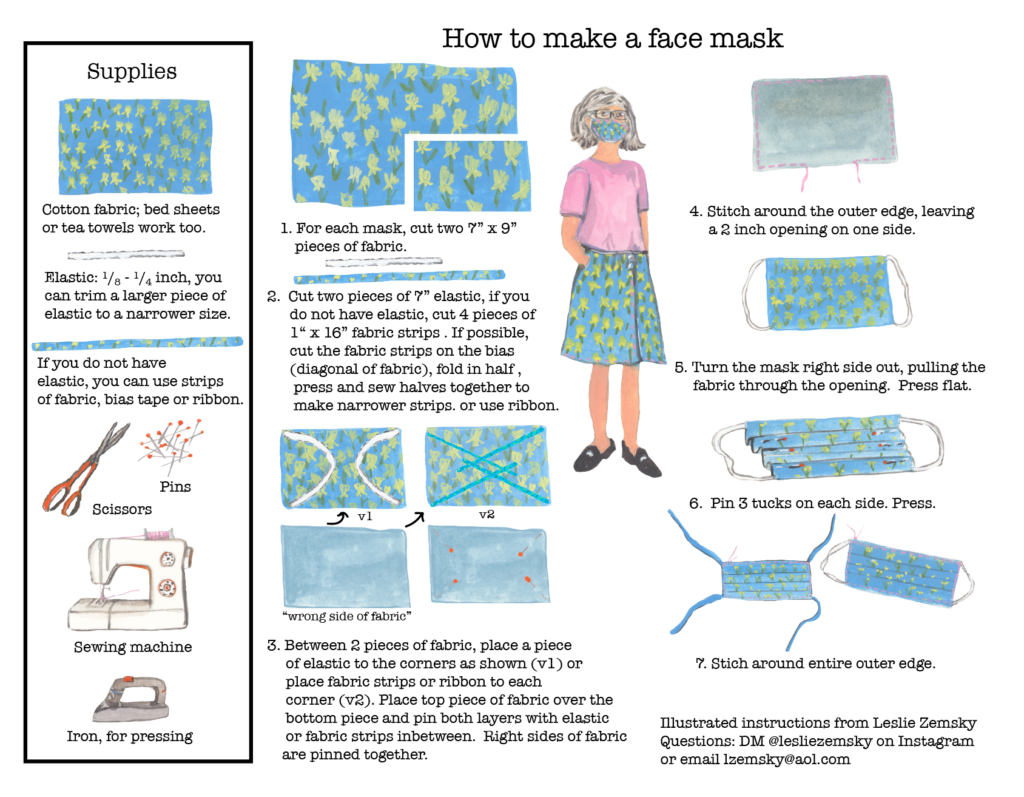 You can download and print the instructions here: downloadable PDF instruction sheet on how to make a mask. Elastic is in short supply, if you do not have access to any, using ribbon or fabric straps works great too.
Here is an animated video as well showing step by step instructions on how to make a face mask:
We look forward to reopening Larkin Square when the State and local governments have declared it safe to do so. In the meantime, we thank our sponsors KeyBank and Independent Health who work to generously support Larkin Square and other great activities in our community. We hope everyone stays safe and healthy. Thank you for doing your part to stop the spread of Covid-19