Head to Larkinville on Saturday, January 27 for the 4th Annual Ice Festival! This neighborhood wide celebration includes programming and specials from Larkin Square, The Filling Station, Hydraulic Hearth, Swan Street Diner, Buffalo Distilling Company, Flying Bison Brewing Company and Larkin Center of Commerce. Bring the family to Larkin Square to enjoy a range of activities for kids and a local vendor market on the heated boardwalk. Explore the neighborhood through horse drawn carriage rides and grab a bite to eat at the participating restaurants!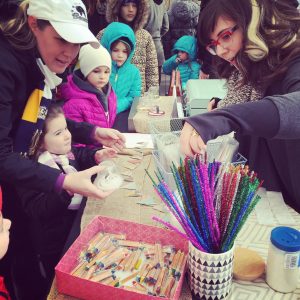 A full list of programming is below, stay tuned for updates. As always, Larkin Square has free event parking and this event is free and open to the public courtesy of presenting sponsor KeyBank and sponsor Independent Health.
Larkin Square (745 Seneca Street)
Programming from 11am – 3pm
Winter vendor market
Ice Throne
Sledding Hill (weather permitting)
Nickel City Novelties spin art and games
Coloring Stations
Pickleball, Kan-Jam, Cornhole
Independent Health, Fitness in the Parks sponsored Snowga (Yoga in the Snow is a winter edition of Fitness in the Parks presented by the YMCA and Independent Health)
Outdoor bar on the boardwalk, including a make your own hot chocolate station
Filling Station restaurant open for lunch indoors
Performers throughout the square from The Bird's Nest Acro Circus.
The Ice Fest Vendor Market will include:
Kitch Studios
Freddie's Doughtnuts
Pretty + Grit
Dragonfly Jam
Wild Crafters Candles
West Side Stichery
Overwinter Coffee
Bflo Distilling
Pastry by Camille LLC
Witty Gritty Paper Co
Earth Alchemy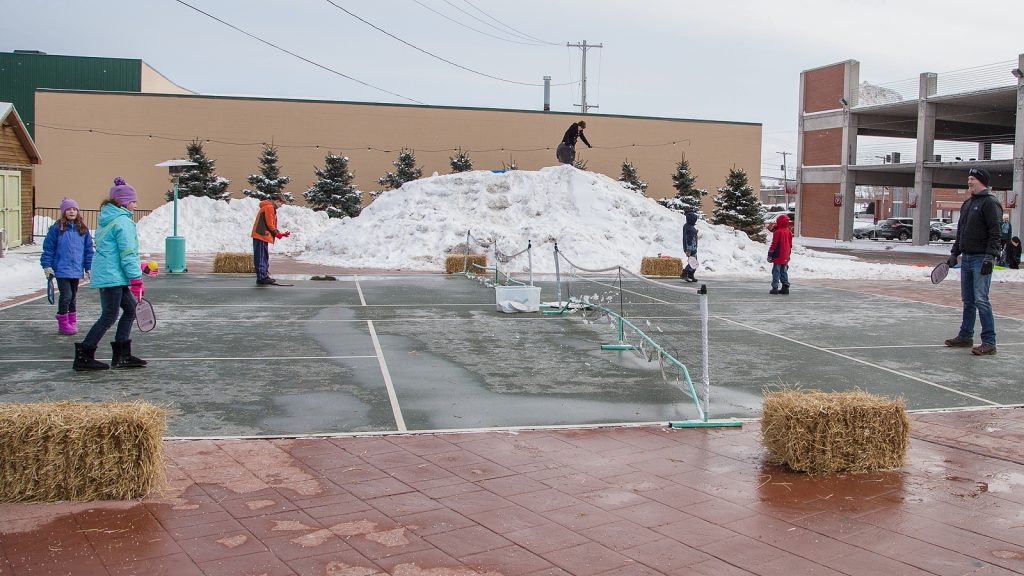 Larkin Center of Commerce (701 Seneca Street)
Horse-drawn sleigh wagon rides up and down Seneca Street from 12pm – 2pm
Hydraulic Hearth Restaurant & Brewery (716 Swan Street)
Burritos and Brooze Brunch with Lomo Lomo: 10:30am – 2:30pm
Live music with a Band Named Sue 11:30 am – 3:30 pm
The Bavarian Winterfest in the Beer Garden: noon to 4pm
Sarah Myers paintings in (716)GAL-LERY, the phone booth art gallery inside the Hydraulic Hearth
Swan Street Diner (700 Swan Street)

Open from 7am – 3pm
Ice Fest Specials on the menu including frozen hot chocolate!
Flying Bison Brewing Company (840 Seneca Street)
Buffalo Distilling Company (860 Seneca Street)
Tasting room open 11am – 3pm
Buffalo Groundhog Day specialty cocktails beginning at 12pm
The distillery will keep the party going into the evening with live music by Aidan McManus