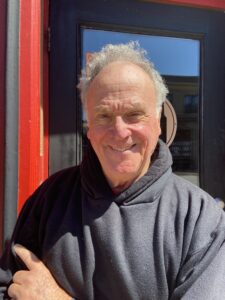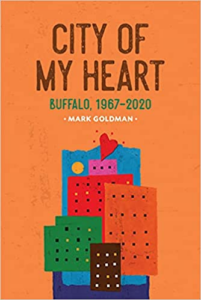 Come to Larkin Square, Thursday, September 222nd at 5:30 PM for the Larkin Square Author Series with Mark Goldman.  Mark will be speaking about his book, City of my Heart: Buffalo, 1967-2020
For more than 50 years Mark Goldman's life has been intertwined with the life of the city of Buffalo. His work as an historian, as a teacher, as the creator of the Calumet Arts Café and the Allen Street Hardware Café, in addition to his extensive engagement in some of the most important public policy debates of our times, has provided him with unique insights into the recent history of our city.
In addition to detailed accounts of Black Rock, the Italian West Side, South and North Buffalo and Central Park, the book also discusses the origins of the preservation movement, the Buffalo school desegregation case, the story of Chippewa Street and the Calumet Arts Café, the Bass Pro Controversy, and so much more. City of My Heart is romantic and infused with hope, an effort to extract from the often painful pages of our history aspects of our past that will inspire faith in ourselves and our community. "I want this book to water the wholesome," Mark says, "to help us hold on to hope and the promise of tomorrow." Written passionately in the first person, City of My Heart is a Valentine to Buffalo that reveals as much about the author as it does about this, the city of his heart.
Talking Leaves will have books available for purchase at the event, along with a book signing following the talk. The Hydraulic Hearth Restaurant will be open before and after the book talk.