Larkin Square Author Series is pleased to welcome Buffalo native Nancy Reisman back to Buffalo and to her first appearance at the Larkin Square Author Series. She will be speaking about her new novel, trompe l'oeil  on Wednesday, March 9, 2016 at 5:30 pm in the Larkin Square Filling Station.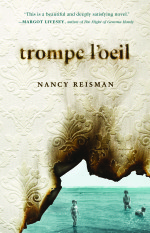 The New York Times wrote in a review of trompe l'oeil, "Genuinely satisfying, heart-shaking novels combine an absolute narrative authority with an apparently effortless style. You question nothing, savor every phrase and nuance, live willingly within their pages from the first word to the last. They can also be slippery things: impossible to wrap up or pin down. Just read it, you urge the uninitiated, already envying them the experience to come. Nancy Reisman's second novel, "Trompe L'Oeil," is one such book."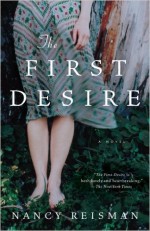 Nancy Reisman's debut novel, The First Desire, was a New York Times Notable Book and a recipient of the Goldberg Award from the Foundation for Jewish Culture. Her story collection, House Fires, won the Iowa Award for Short Fiction. Her short fiction has appeared in many journals and anthologies, including Tin House, Glimmer Train, the Yale Review, SubTropics, Michigan Quarterly Review, Kenyon Review, Five Points, Narrative, The Best American Short Stories (2001), and The O'Henry Award Stories (2005).
Reisman has received fellowships and awards from the National Endowment for the Arts, the Tennessee Commission on the Arts, the Wisconsin Institute for Creative Writing, and the Fine Arts Work Center in Provincetown.
Nancy grew up in Buffalo, New York. She currently teaches at Vanderbilt University and lives in Nashville, Tennessee.
Nancy's talk will include an opportunity for Q and A.  Books will be available for purchase through our co- sponsor Talking Leaves.  Wine, beer and light fare will be available for purchase by The Filling Station.
Larkin Square Author Talks are Presented by First Niagara and sponsored by Talking Leaves.