Please join us for a special edition of the Larkin Square Author Series when former Buffalo Bills linebacker Ray Bentley comes to Larkin Square for a book sale and signing. Ray is the author of the new novel, Driftwood.   While fiction, the book tells the story of building a championship football team in Buffalo!
Bentley is also the author of several children's books written during his years as a member of the Bills which featured the character Darby the Dinosaur.
"I'm hoping the kids who had my Darby the Dinosaur books back in the day are all grown up and ready for Driftwood," said Bentley. "They will get an inside look at what it's really like to play pro football in the great city of Buffalo."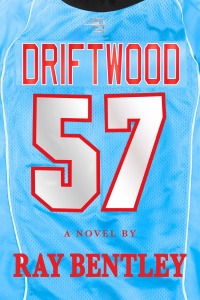 Ray Bentley will be signing copies of his book on the Boardwalk in Larkin Square from 11:30 am -1:30 pm, Friday, August 28th. Talking Leaves will have copies available for purchase.