Laura Pedersen: September 10th, 2015, 5:30-6:45 pm
Larkin Square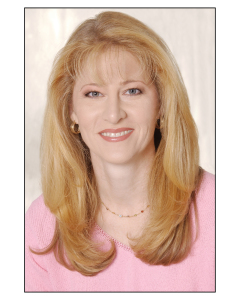 We are delighted to welcome back Buffalo native, and author of Buffalo Gal, Laura Pedersen to Larkin Square.
Laura will kick off a new season of the Larkin Square Author Series  speaking about and sharing stories from her new memoir: Life in New York: How I Learned to Love Squeegee Men, Token Suckers, Trash Twisters, and Subway Sharks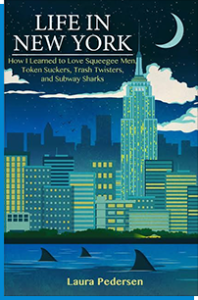 Laura will also be in town  for the Buffalo premier of her new play For Heaven's Sake. The play will be presented at 710 Main Theater, (former Studio Arena) to coincide with Curtain Up. The play will run from September 17th- October 4th, 2015.
Laura spoke here last September to a standing room only crowd in the Filling Station. She charmed the crowd  as she spoke in her trademark style filled with humor and warmth. This year, in order to accommodate her many fans, her talk will take place on the covered boardwalk in Larkin Square ! If you have not yet read any of Laura's books, be sure to join us for this special talk. You will leave smiling!
Talking Leaves will have copies of Laura's books available for purchase at the event. The Filling Station will offer small plates and refreshments for purchase. TheHydraulic Hearth Restaurant and Beer Garden will also be open that night with reservations available on line.   A book signing follows the talk.
Last winter, we had the opportunity to see Laura's play For Heaven's Sake, performed at the Cherry Lane Theater in New York City.  Like her books, the play is funny, moving and sweet and full of Buffalo references! We can't wait to see a repeat performance here in Buffalo at the 710 Main Theater.  We encourage you to pick up tickets to the show!
Laura Pedersen is an author and playwright, publishing over 15 adult and children's books to date. Pederson grew up in the Western New Yo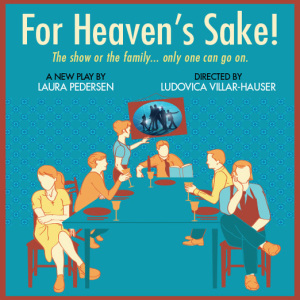 rk area and later moved to New York City, where she earned a degree in finance. Deciding to pursue writing, she was the youngest columnist for The New York Times at age 25. She has also explored a career in comedy, performing stand up at The Improv and writing for well-known comedians.
This, and all Larkin Square Author Series events are presented by First Niagara, and sponsored by Independent Health and Talking Leaves Books.