Suzanne Cope is the author of the book Small Batch: Pickles, Cheese, Chocolate, Spirits and the Return of Artisanal Food (Rowman & Littlefield). She will talk about her new book Thursday, February 12th from 5:30pm – 6:45pm at the Filling Station (in Larkin Square).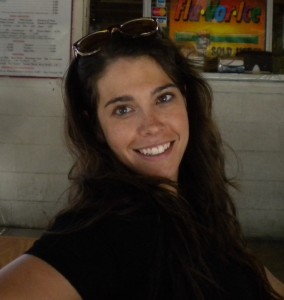 The book explores the definition of "craft" food and why more people are seeking out handcrafted and locally grown foods. Cope uses cheese, pickles, chocolate, and spirits as examples of some of the most quintessential craft foods on the market today, exploring their history and offering interviews from modern day artisans.
She has also written for The New York Times, The Atlantic, Time.com, Edible Boston, Edible Buffalo, The Italian American Review among other publications, and has presented on the topic of artisanal food at food studies conferences around the country. She grew up in Fredonia, NY and now lives in Brooklyn and teaches writing at Manhattan College.
In celebration of the artisanal food revival, the Filling Station will host Buffalo artisanal food maker, Deb's Delights. Deb makes her pickles and jams in the Broadway Market and has been a popular vendor at the Larkin Market.
Talking Leaves Books will be selling copies of Small Batch, The Filling Station will offer a limited menu of pizzas, soups and refreshments.