In partnership with Talking Leaves Books, Larkin Square was thrilled to welcome Hillary Rodham Clinton for a book signing in The Filling Station on September 28. Secretary Clinton signed 1,000 copies of her new book What Happened as well as her children's book, It Takes a Village. To purchase tickets, people had to buy What Happened from Talking Leaves Books. In just five days, the event sold out.
Hundreds of eager guests filled the square on Thursday morning waiting for Secretary Clinton's arrival. About 30-50 people were permitted into The Filling Station at one time, allowing a genuine greeting with Secretary Clinton. She was very kind and chatted briefly with guests, even snapping a few pictures with some of her youngest fans. Smiles filled Larkin Square and new friendships were formed  as Clinton fans and supporters came together for this special event.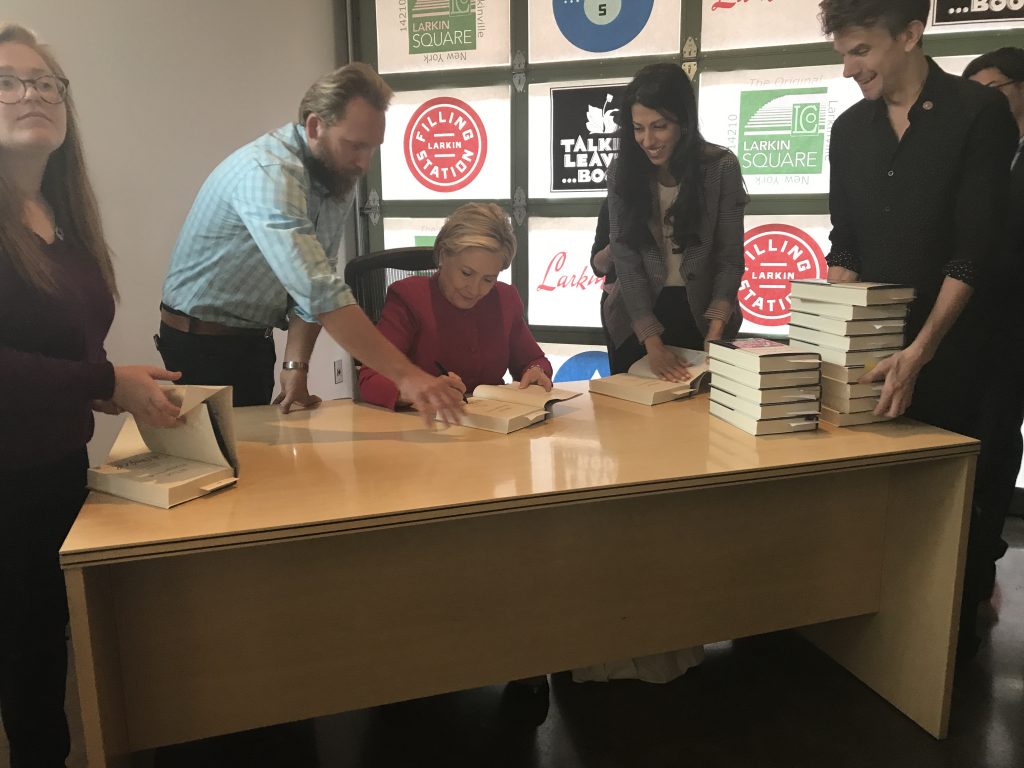 The Larkin Square team was extremely proud to host what was an incredibly memorable event for so many. Our team is looking forward to continue hosting unique events and opportunities for Buffalo and Western New York. To see more photos from Secretary Clinton's signing, check out The Buffalo News photo gallery. Thank you to everyone who made this event successful and fun!