On Saturday, January 31st, (716) GAL-LERY, located inside the Hydraulic Hearth, the opening brunch of A Pie Eyed Night With Peggy O'Neil will take place! This is the newest exhibition by local artist, Mickey Harmon. Harmon will also work with Margaret Finan to write a hand-illustrated book with a foreword from historian Chris Hawley.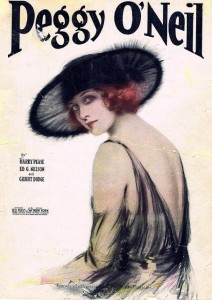 The opening will be a part of the Inaugural Larkinville Ice Festival, a one-day event spanning 3 locations in Larkinville: The Filling Station, Hydraulic Hearth, and Flying Bison Brewery. The event goes from 11am-3pm and includes: informal author and historical talks, ice sculptures, ice wine tastings, food trucks, and more! For a complete list of events and locations read our blog post!
But just who is Peggy O'Neil? Peggy was a singer and actor who lived on Seneca Street in the 1920's, right in the heart of the Hydraulics District. Her family immigrated to America when she was a child, settling in Buffalo. She began performing when still little and in 1910 made her professional stage debut in Chicago as a dancer in The Sweetest Girl in Paris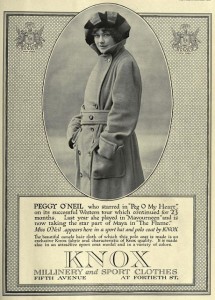 .
As a teenager, Peggy O'Neil made it big in Chicago, rising from a few minor roles in various theatre productions to her one big break: an unlikely appointment as the lead in a production of "Peg O' My Heart."
On October 20, 1920, the papers reported that O'Neil had been sent a box of poisoned chocolates. She ate one and was ill for days, eventually recovering, but her little dog was not so lucky. He died that evening after eating one of the candies. Tests later found that the chocolates contained arsenic and strychnine. No suspects were ever arrested.
For more information about Peggy O'Neil check out HydraulicsPress.org.