Holiday Live at Larkin is Friday, December 6 from 5-8pm. The event is FREE thanks to the support of KeyBank and Independent Health. If you're heading down for our holiday celebration, here are some helpful tips:
PARKING: The Larkin Square Parking Ramp will be open and FREE beginning at 5pm. The ramp is adjacent to the square and the entrance is off Van Rensselaer Street. Free parking is also located in the surface lots along Exchange Street.
TREE LIGHTING: The Larkin Square tree lighting will be at 5:15pm, before live music kicks off. The tree is positioned in front of the covered boardwalk.
THE SEASON OF GIVING: Larkin Square will be collecting canned food and nonperishable food items for FeedMore WNY (formerly the Food Bank of WNY). There will be a collection table on the covered boardwalk. Guests will receive one free hot chocolate for every donation. (limited to one hot chocolate per guest)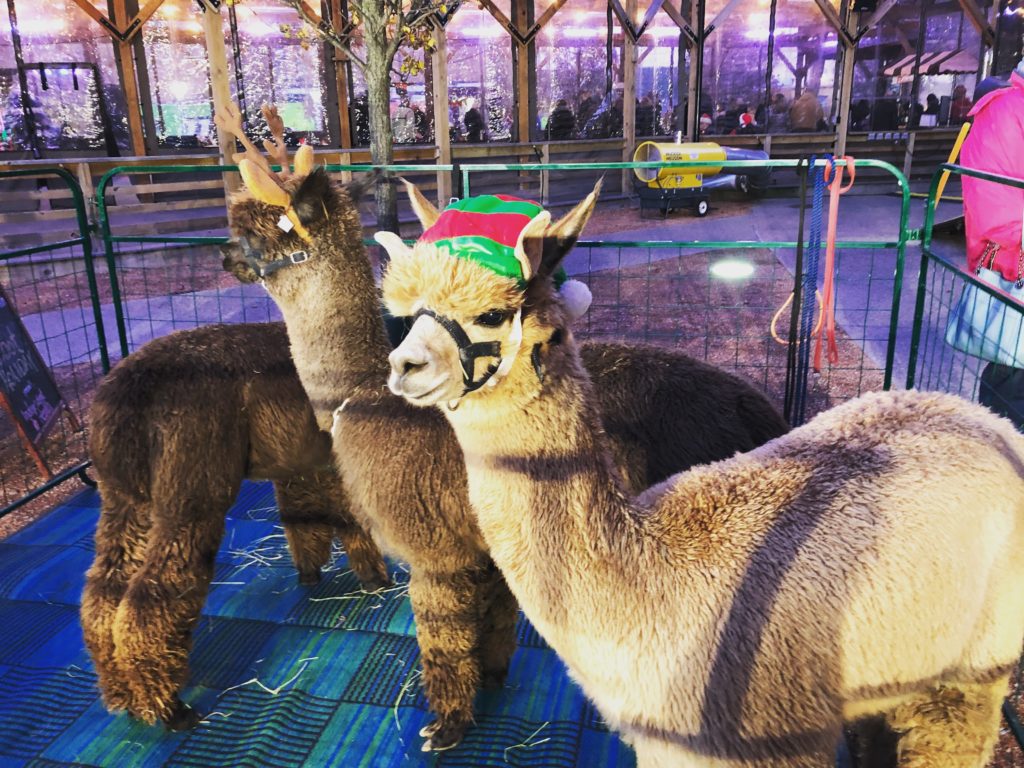 VENDOR MARKET / FOOD OPTIONS: The Filling Station will house a curated local artisan market offering jewelry, coffee, and more! Here is the list of vendors: Janie's Emporium, Cipshopbflo, One of a Kind, August Market, Inspirit Buffalo, The Pearl & Stone, Letterwood Co., Buffalo City Limits, Beiter & Sons Farm, Roots Coffee & Tea, and Niland Candle Co. Thistle Creek Alpacas will be right outside the Filling Station with your favorite fur friends and a collection of socks, scarves and more.
Food Trucks serving this Friday night include Lloyd, Flaming Fish, Amy's Truck, and The Cheesy Chick.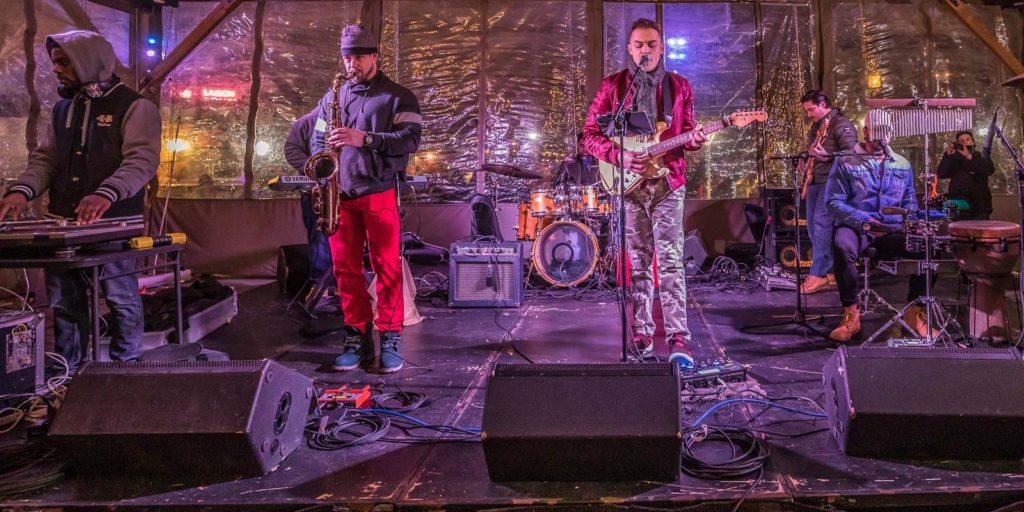 MUSIC: Vitamin D and DJ Sike will be performing your favorite holiday tunes and getting you on the dance floor! Music begins at 5:15pm and goes until 8pm.
STAY WARM! Holiday Live at Larkin is OUTSIDE and we do not plan to cancel or reschedule. Please plan to dress for colder weather. The boardwalk will be covered and we will have plenty of heaters scattered around the square.
AFTER PARTY PLANNING: Our friends at Hydraulic Hearth will be open and ready to serve up cocktails and fresh pizza. Buffalo Distilling Co., Flying Bison Brewing Co., Marinaro's, Eckl's and Belt Line Brewery are also neighborhood favorites to keep the party going!