As we hold out for Food Truck Tuesday to get back up and running, we're bringing you some of our favorite food truck recipes that you can make at home. We've partnered with several trucks to share their Healthy Options recipe – a delicious menu item that you can find at every Food Truck Tuesday that is approved by the Independent Health Foundation.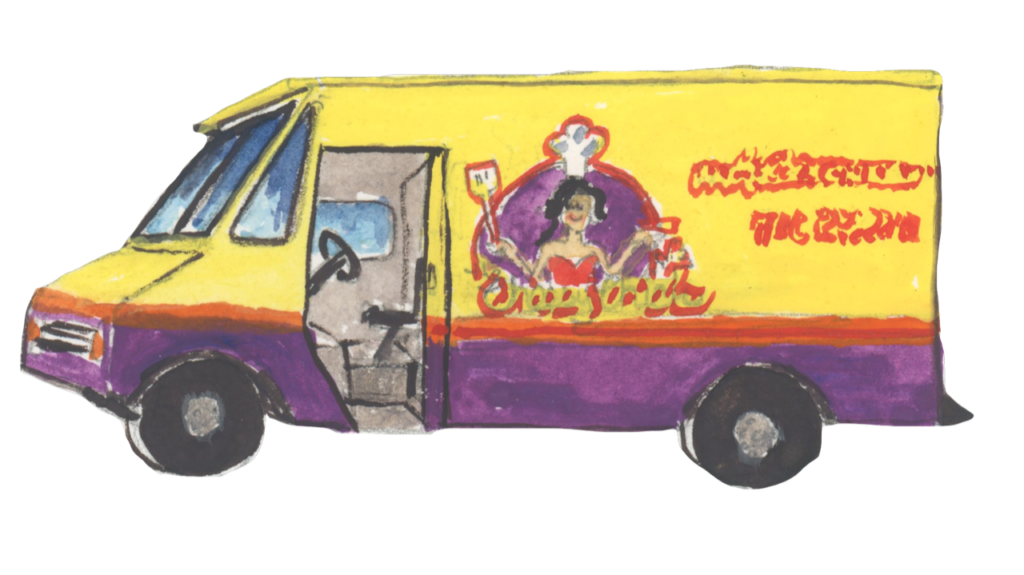 Next Up – The Cheesy Chick! We checked in with owner Jonathan Rowan about how the food truck is helping in the community and to learn the truck's healthy option recipe – Pesto Grilled Cheese (see below).
"We have been staying very positive throughout this experience" said Rowan. The Cheesy Chick has been diligently working with WNY Feeds The Frontline – a new initiative that donates meals directly to heroic frontline healthcare workers in our community. The food truck and their newly opened cafe in Williamsville are operating for takeout options. "Having customers order from us is enough of an act of kindness to last us through this situation. We are all going through this together at our own speeds, it just feels good that people trust us."
Pesto Grilled Cheese (makes 1 sandwich):
– 1 tomato, sliced
– 1 slice of mozzarella cheese or 1 tablespoon shredded
– 1 tablespoon pesto (homemade or store bought)
– 2 slices of wheat grain bread
– 2 tablespoons of vegetable oil
Spread pesto on each slide of bread.
Pour vegetable oil into a skillet or griddle on medium heat. Place one slide of bread into the skillet (pesto side facing up). Top with the cheese, one slice of tomato and other slice of bread.
Cook sandwich until cheese is melted and the bread is golden brown.