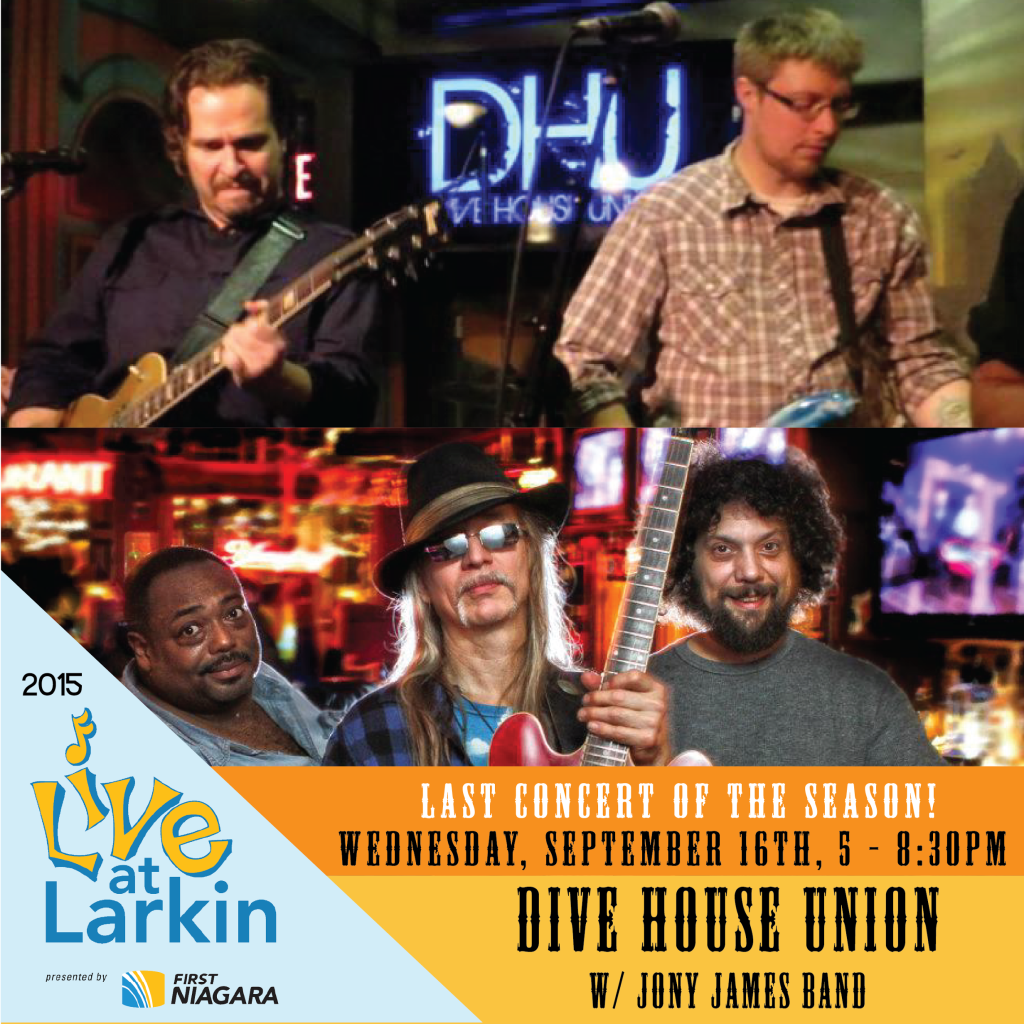 It's so hard to say goodbye to Live at Larkin…just one more free Wednesday concert to go this season! We've saved a big'un for last – I believe this pairing of Dive House Union and Jony James Band is what inspired me to coin the term "socknocker," as our only pairing to appear here together in each of our first four years is known for knocking the socks off of music lovers. See below for video of their dual band encore here last year, which earned what seemed to me to be the loudest ovation in Larkin Square history…
…that feat could be beat this week, as recent developments led Dive House Union to declare this to be their final show for the foreseeable future – frontman David Michael Miller is hitting the road heavily for his solo work, for which we celebrated the release of his latest album "Same Soil" here in July, and having already stepped aside late last year to devote himself to family and more personal musical pursuits, guitarist Todd Eberwine had already committed to returning for Live at Larkin, where last year his 3-year-old daughter saw him perform for the first time.
And to all that energy the deference the DHU members have for the mighty Jony James Band – visible in this video below of the two bands together performing one of Jony's original songs – plus the celebratory scene at this final free concert of the summer, and we're bound to have a finale for the books. Join us one more Wednesday to see it all Live at Larkin!