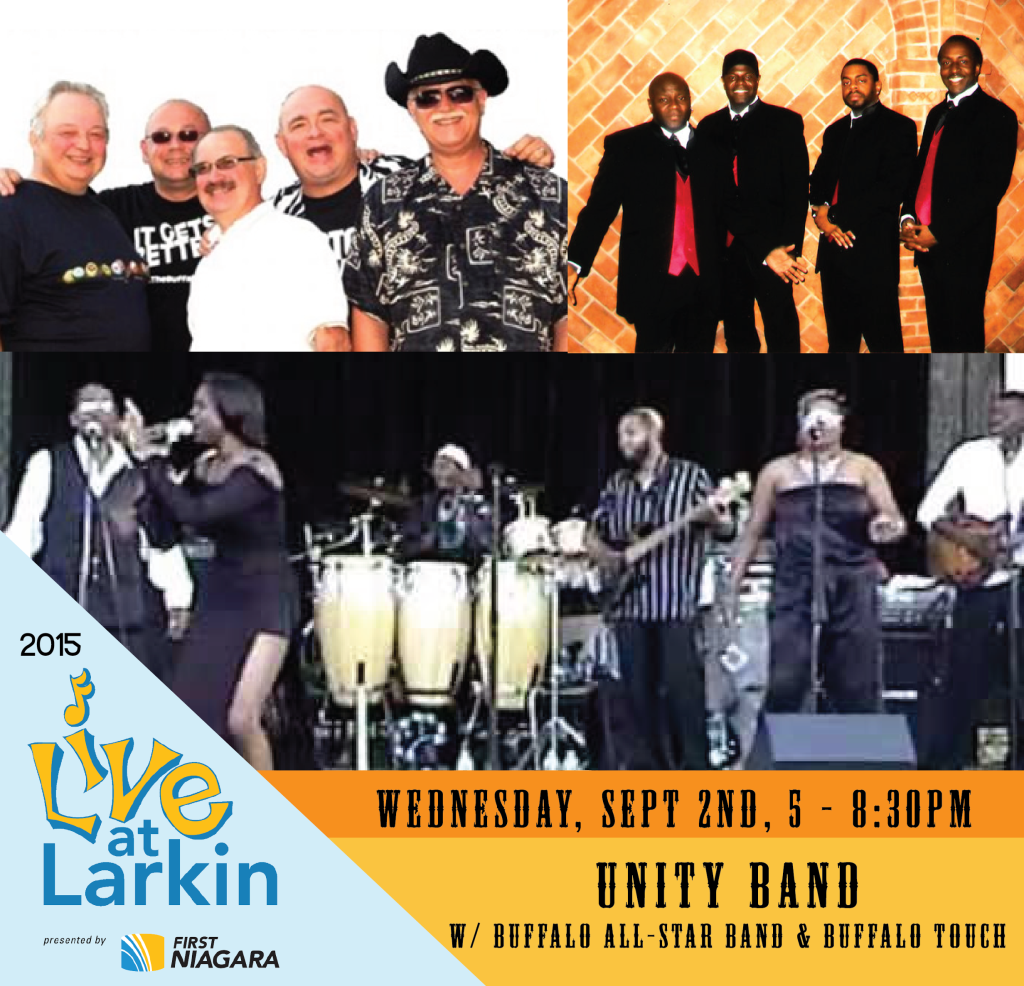 Welcome to the home stretch of Live at Larkin 2015, just three free Wednesday concerts to go this season! We're bringing it home with extra hometown love, hot off another big South Buffalo Night this past Wednesday – South Buffalonians ain't scared o' no rain! – and now moving to a new nod to another nearby part of town with our first East Side Night this coming Wednesday, September 2nd. 
Here in Larkinville, we're even closer to the East Side than we are to South Buffalo – as a resident of this neighborhood, I can easily head up Jefferson Street to Shy's or Gigi's, up Fillmore toward the Broadway Market, or out Clinton to Kaisertown.
Along with a special selection of market vendors, our live music lineup for Live at Larkin's East Side Night will reflect these directions featuring three bands making their Larkin Square debut – starting the party with their perfectly Polonia polkas will be the Grammy-nominated Buffalo Touch, followed by the dynamic Buffalo All-Stars, whose members have been seen from Groove Lounge on Broadway to the heyday of Rick James' Stone City Band – some of whom have played Larkin Square already this summer. And closing out the night will be a Buffalo staple for more than three decades, an engaging party band with purpose built into their name – good music brings unity, and the Unity Band brings good music, feel-good music with smiles around the stage at all times.
Speaking of unity, I'm excited to see how this lineup combines for our collaborative encore – it's bound to be another wild night, join us to see it all Live at Larkin!