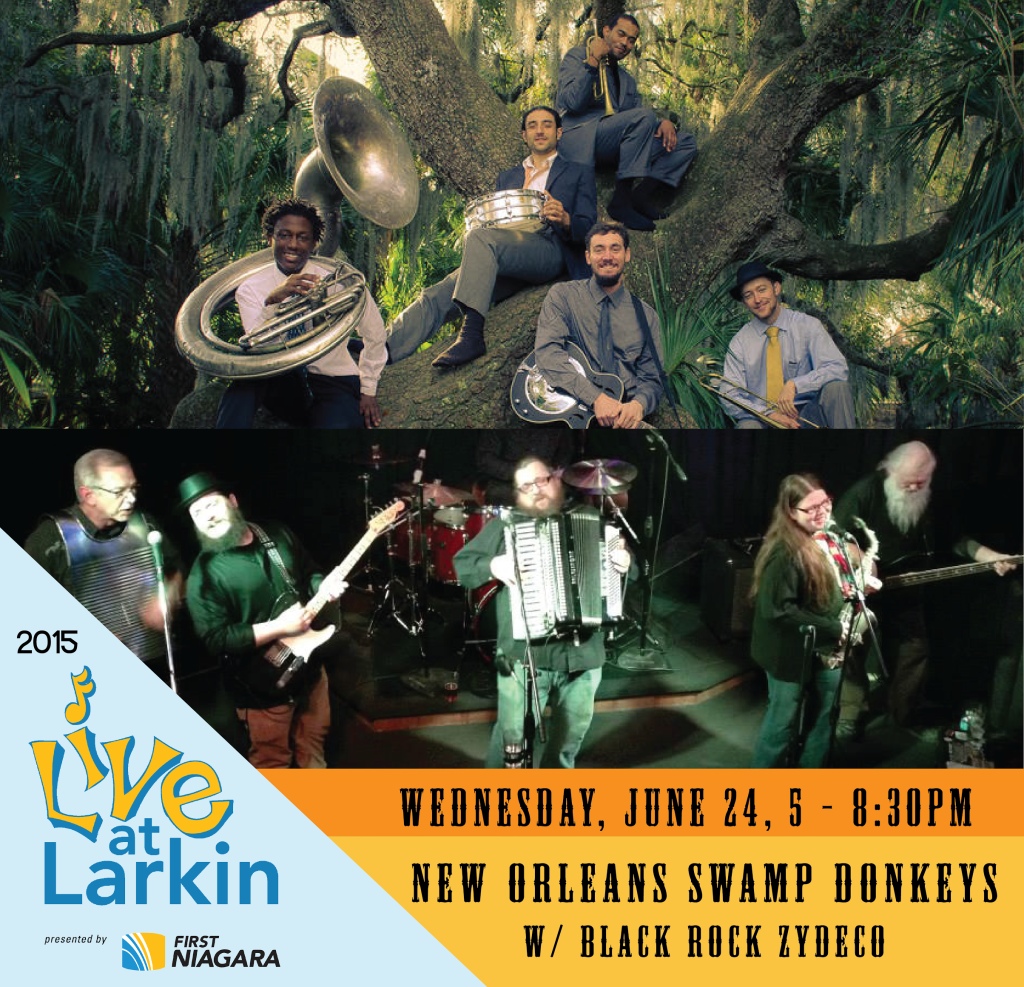 By Seamus Gallivan
What a wonderful Live at Larkin kickoff this past Wednesday – thanks to the huge crowd who helped us start the summer in style!
Each week at Live at Larkin, we flip the sonic script – from Opening Night's folk and indie rock of John & Mary & the Valkyries and Zak Ward, we move to grooves grown out of Louisiana as we welcome home a graduate of Amherst High School, Jams Marotta and his New Orleans Swamp Donkeys, whose traditional sound is both authentically old-school and fresh as a Friday night on Frenchmen Street. They're on a tour that's taking them to Europe via Chicago, NYC and Buffalo and Detroit in between – see below for clips of them at the legendary Blue Note and spinning the "Game of Thrones" theme to the tune of a million YouTube views!
Opening the night will be Buffalo's own spin on the bayou sound, Black Rock Zydeco, a true party band sure to get the dance floor stomping. They've been pounding the pavement from here to Louisiana for nearly there years now and are the perfect pairing for our visitors from the Crescent City – expect a wild finale when these two bands, currently still strangers, jam together in our signature dual band encore!
We'll again welcome guests to our new Live at Larkin layout – more food trucks and carts along with a host of local vendors by the grill, plus the usual hula hoops, sidewalk chalk, and pickleball for kids of all ages. And as always, Larkin Square events and parking are free for all thanks to our sponsors First Niagara and Independent Health, join us!