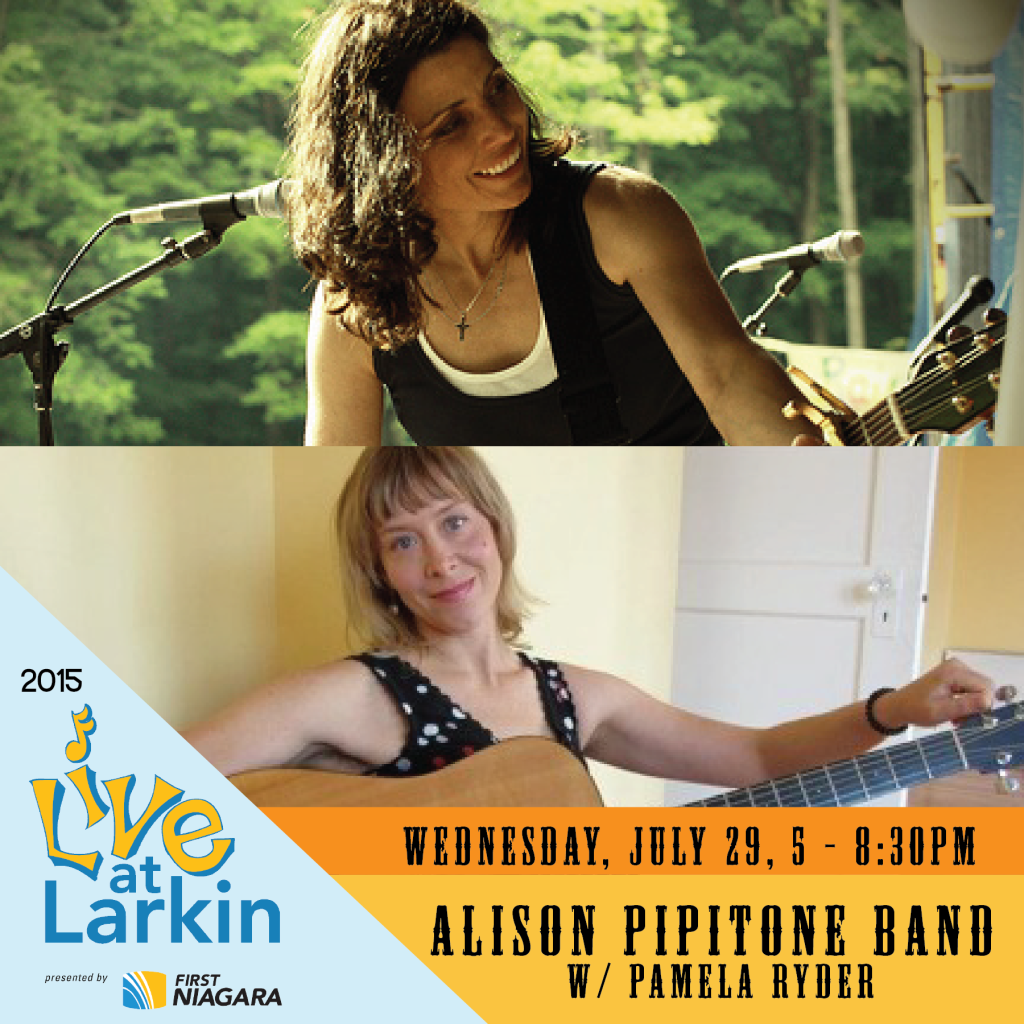 Whataya know, another "wow" in Week 6 of Live at Larkin, which stands as one of our all-time finest concerts – the excitement onstage and in the crowd for Vinnie DeRosa's debut album release had the whole place pumped up, and both Vinnie and opening act Toney Rhodes delivered explosive sets that won't soon be forgotten. I've got his "Hesitate" EP on repeat, and based on the busy merch table after the show I reckon many more Western New Yorkers are saying the same right now!
While we flip the script again in Week 7, we can still predict a special bond between performers onstage and their longtime die-hard fans in the crowd, as Alison Pipitone and Pamela Ryder have, both on their own and together, built loyal followings for their original music over the past 20 years.
A local native who's long-since returned from Los Angeles to claim a place among the most renown rock n' rollers Buffalo has rasied, Alison Pipitone has 10 original albums to her name plus a long record of using her music to support countless community causes, most notably of late as a co-founder of the nonprofit Hamburg Music Festival.
One of Alison's longtime partners in rhyme is Pamela Ryder; they've performed together on albums and as their own group The Pocahotties, often as entertaining for their between-song banter as their brilliantly complementary songs. Now based in Austin but home for much of this summer, Pamela has been performing mainly as a duo with Steam Donkeys drummer John Brady – while we don't know exactly what kind of lineup she'll bring to Larkin Square, we can rest assured that she'll leave our crowd spellbound.
Same for this dual band encore, bound to be another wild finale for the books – join us to see it Live at Larkin!