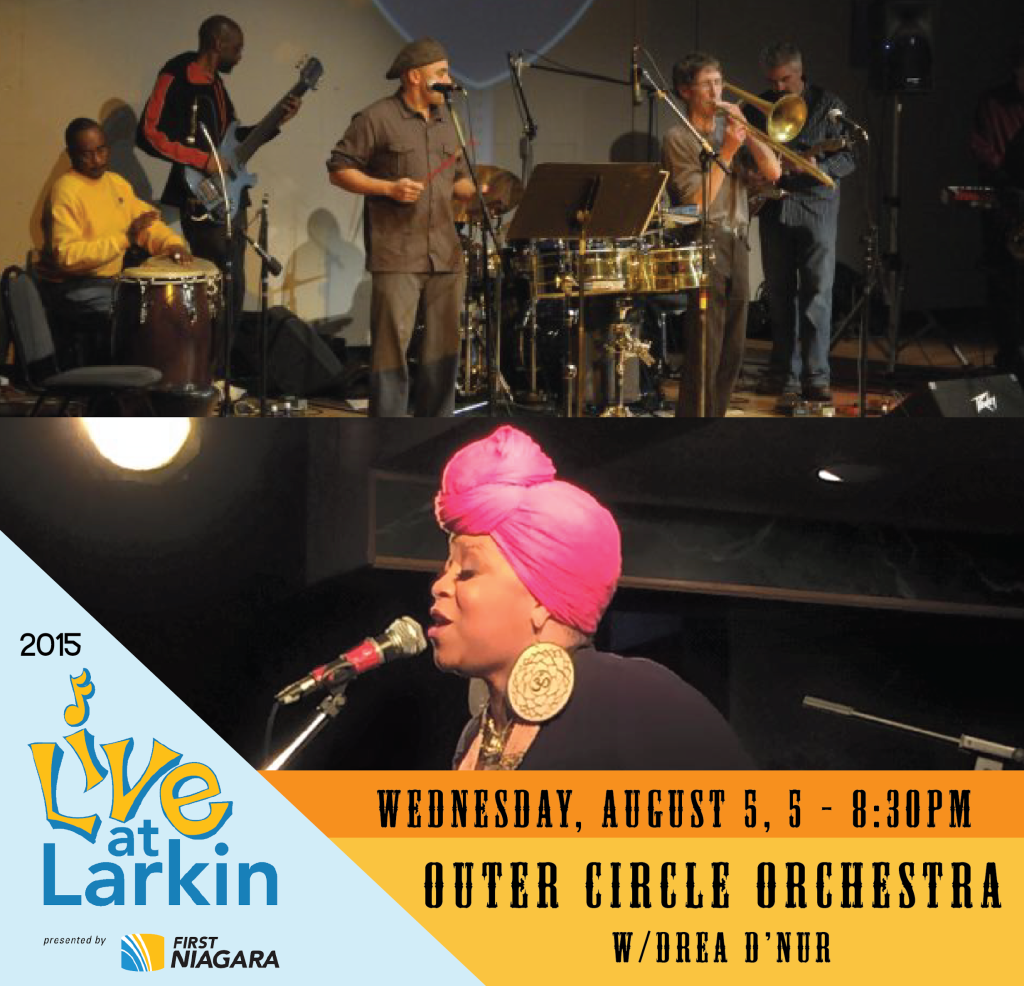 Following another phenomenal Live at Larkin finale jam in which the Alison Pipitone Band welcomed longtime cohort Pamela Ryder back onstage to tear the house down, we look ahead to the opposite scenario for West Side Bazaar Night in Week 8- while Outer Circle Orchestra and Drea d'Nur are both well-established on Buffalo's music scene, our signature dual band encore will mark the first time they've performed together!
That'll be the finish of an event that started with an idea to spotlight the wonderfully worldwide vibe of West Side Bazaar (WSB), a place that inspires beautiful visions for Buffalo's present and future with every visit. An immigrant-inspired program of the Westminster Economic Development Initiative (WEDI) and located at 25 Grant St. near West Ferry, WSB is a not-for-profit business incubator where new business owners can start their micro-enterprises in a bright and affordable atmosphere. Our food court will be filled with love-made meals native to nations from Jamaica to Burma and a few in between, plus handmade crafts and clothing and some more familiar offerings for good measure.
Learn more about WSB and these two outstanding musical acts below, and join us to see them all together Live at Larkin!