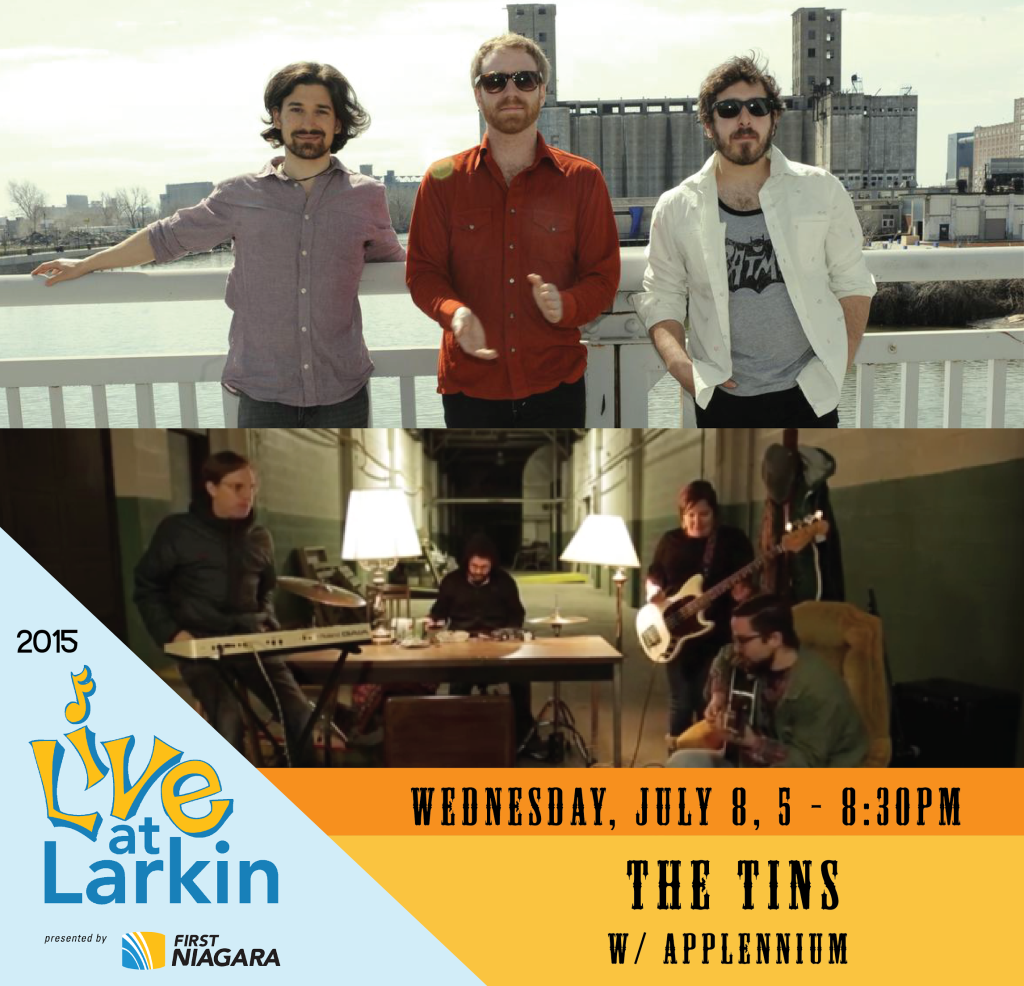 We brought the "wow!" again to Week 3 of Live at Larkin, as David Michael Miller led two different bands in stirring sets that concluded with the unveiling of his new album, "Same Soil," plus an all-hands encore cover of Bob Dylan's "Gotta Serve Somebody" – our lively crowd was served with some serious soul onstage!
For Week 4 of our 14-week series, we again flip the script in terms of sound, moving to indie rock stylings with The Tins and Applennium. I often reference The Tins, an irresistibly catchy, tight-yet-loose trio that's earned fans across oceans yet still remain relatively under-the-radar here in their hometown, in talking about our Director of Fun Leslie Zemsky's musical tastes – she claimed in our first meeting before Larkin Square opened that she knew little about Buffalo's local music scene but liked The Tins, which was surprising since they've yet to achieve mainstream acclaim. It soon made perfect sense, though, as they have a fun sound and it's now well-known that "fun" is Leslie's favorite word – it was an early sign of good times to come here!
While The Tins will be performing here for the third time – we missed them last summer as they focused on a national tour – we'll begin the night with the Larkin Square debut of Applennium, a harmony-heavy quartet with a brilliant balance of tension and release. With members familiar to many music-lovers in Buffalo for their harder-edged band Bearhunter,  Applennium is fronted by the dynamic Dave Calos, who routinely turns from tender to flat-out ferocious on one note's notice.
I'm intrigued to see how these two team up for our dual band encore – as our regulars know well by now, this is when the most magic happens. Join us to see it all Live at Larkin!